Trusted by the world's top recruiters.



CRM
Chatkick's Talent CRM helps you easily uncover and manage prospective talent.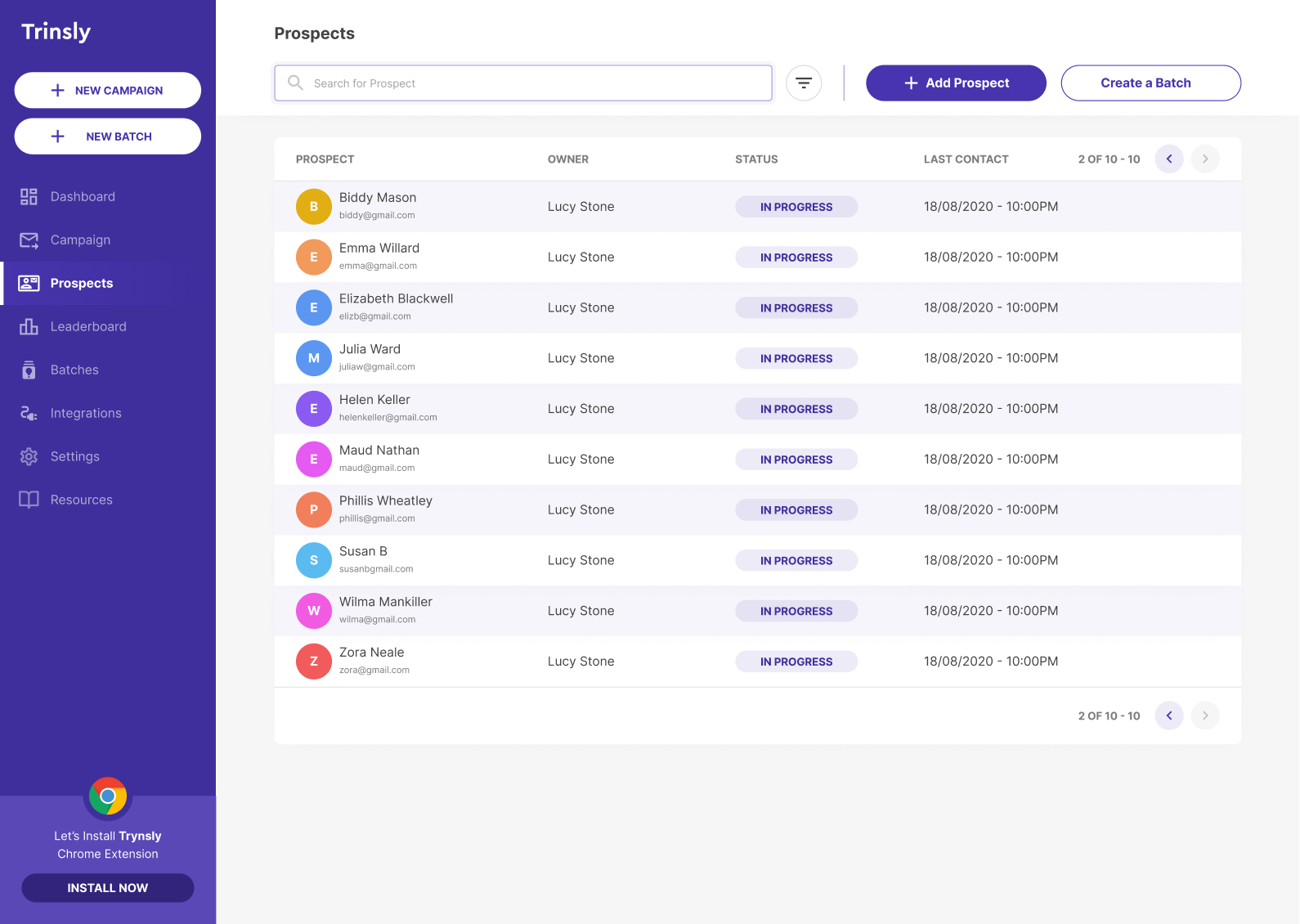 Outreach Automation
Save up to 8 hours per week with automated email follow-ups. Talent CRM automations not only save you time, but they can increase your response rates up to 2.5x.
Analytics & Reporting
With in depth analytics, you can understand what's working (and what's not) with A/B testing, outreach campaign perfomance data.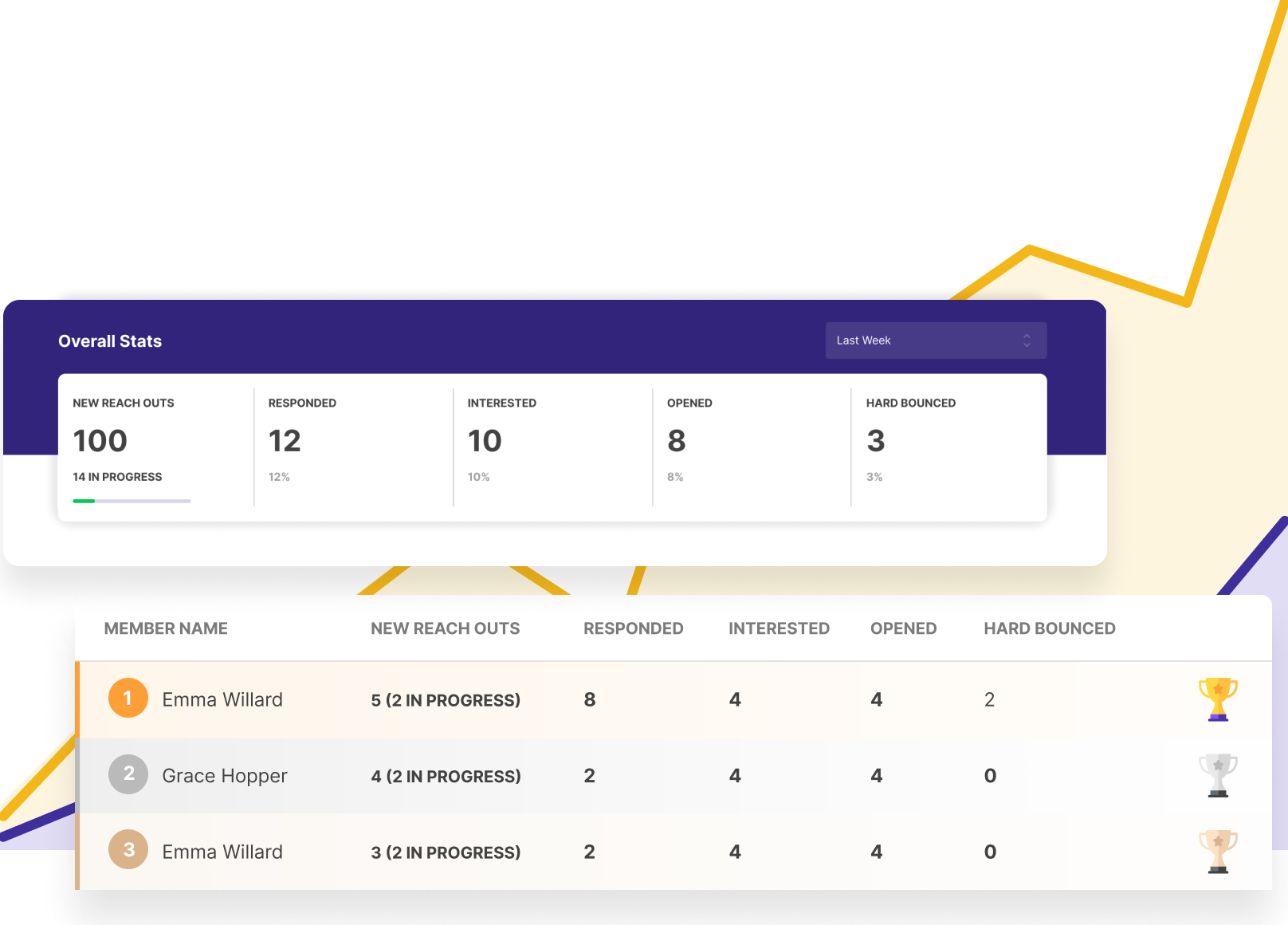 Integrations
Use your tools you already know while accelerating your sourcing and hiring through Talent CRM. We offer dozens of integrations into top ATS and Email providers.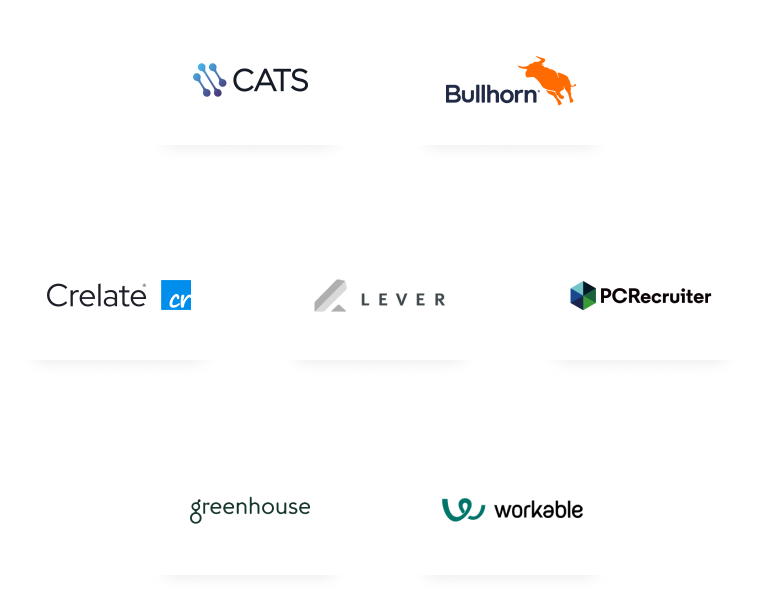 Give your recruiting team an unfair advantage
Leverage Prospect History
Immediately understand the status of a given candidate. Know who in your organization reached out, when they reached out, and how the prospect responded
Measure Sourcing Performance
Understand what's working (and what's not) with response, open, and click rate data from your emails and campaigns.
Simplify Candidate Outreach
Our easy to use browser extension means no more switching between dozens of tabs and systems to manage candidate outreach campaigns.
Sync to Your ATS
Our out-of-the-box integrations connect to a variety of top CRM and ATS tools such as Lever, Greenhouse, Bullhorn, and more.
Scalable Personalized Messaging
Personalize messages and follow up as much as needed to engage candidates in competitive industries and recruiting environments.
Integrated To Your Inbox
Connect to Google Workspaces, Microsoft Office365 or any custom IMAP/SMTP mail server to send messages directly from your inbox.
Build and automate your candidate pipeline
Hundreds of customers rely on our product every day to build their candidate pipelines with high-quality email outreach cadences.
8,000,000+
Messages delivered with Talent CRM (and counting)
+136%
Increase in average candidate response rate for Talent CRM users
8+
Hours saved each week by eliminating data entry and keeping internal teams aligned
Our customers love us
"Chatkick's focus on personalization has become my competitive advantage."
"...zero integration or training time. I have used many outreach tools and Chatkick's has stood out amongst them."